Crowned Kings is a new band from Melbourne, Australia with a tough, heavy sound. Those guys are influenced by some of my favorite bands, like Death Threat or Madball, and are pretty good at what they do. If you're into straight up aggressive hardcore, this one you must check out!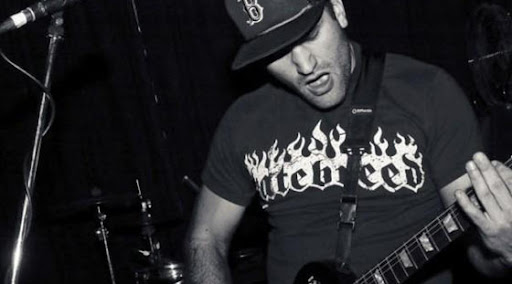 Could you introduce Crowned Kings to our readers and tell us something about the history of the band?



Crowned Kings was started when a group of mates in early 09' from different types of bands throughout Melbourne and had noticed the lack of straight up hardcore bands in our area. We wanted to go watch these type of NY/LA/straight up hardcore style bands, so we thought we'd start our own.



What have you released so far and how would you describe your style?



We recorded a 5 track demo with Samuel Johnson (50 Lions, Samsara, Toe To Toe, Against, etc) at 3 phase studios in Melbourne a few months after we started jamming.
We like to think that our style is tough, in your face hardcore., but we'll let you decide.



What bands had the biggest influence on your sound? It seems like you're really into American scene, NYHC in particular – is that correct?



We like Madball, Terror, Death Threat, 25 ta life, Gravemaker, Donnybrook, Trapped under ice , Blood for Blood, No warning, etc etc etc you get the idea haha



Reading your lyrics it becomes apparent that you've got something to say to the listener. What are the most important issues you deal with in your music?



Some of the lyrics are about how the hardcore scene has changed, and how the label and word of hardcore has lost its meaning a little, with so many bands claiming the label of hardcore to their music without actually living or appreciating what hardcore stands and started for. We want to bring back the friendships and fun of going to shows and that feeling of being accepted no matter who you are or where you're from.



Does it feel like a mission for you to drop some knowledge on the listeners, or it's more like an outlet for a personal feelings and issues?



Its a little of both, its mainly personal issues and whoever wants to listen can take what they want from our lyrics. Some songs will have different meaning to different individuals.



You guys are unsigned for now. Are there any plans for finding a label?



We are writing now and looking to record a full length next year at some stage.
Wanna sign us?? haha www.myspace.com/crownedkingshc



Give us some info about the Australian hardcore. Are there any bands over there you're stoked on?



These are some of the bands we think have kept true to their hardcore music and we love watching them when they are touring through Melbourne
Mindsnare, Toe to Toe, Against, Miles away, 50 lions



What are some of the albums that really made an impression on you in 2010 so far?



Terror's new record is on high rotation with all of us. New Donnybrook, Toe to Toe and Miles Away are all fucking good as too



Any bands outside of hardcore genre you listen to?



Midnight Oil
Cold Chisel
Aussie Hip Hop
Rap



What are some future plans for the band? What should we expect from Crowned Kings in the upcoming months?



Playing plenty of Shows and planning our first national tour, keep an eye on our myspace for dates.

Check band's Myspace.